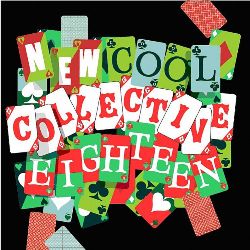 From the newish CD by Dutch Jazz Band New Cool Collective.
It's full of mad crazy stuff such as the track posted below the aptly titled Bouncer.
Starts off sounding like bad American Cop TV theme music, and ends up becoming a sort of Northern Soul Stomper. I can hear me now DJing at The Lymeswold Northern Soul Club saying:
"And this is NCC (cover up) and yes, they are still Bouncing"